Who We Are
Our mission at iX-7 Asset Management SA is to maintain and grow your assets, outperforming the market while minimizing risk. We do this by combining the latest technology with in-depth investment experience and know-how. We deliver high performance via a conservative asset management approach that takes advantage of technology's speed and precision, while still keeping the human touch.
About Us
iX-7 Asset Management SA was founded in 2011 by independent asset manager Christophe Schmid in Nyon, Switzerland. The company specializes as an active equity manager; in particular, it centers investment expertise and know-how on companies with a strong exposure to the 4th industrial revolution and new technologies.
We strongly believe in the benefits of artificial intelligence and the systematic analysis of data and information. At iX-7 Asset Management SA, our asset management strategy benefits from the cross-pollination of personal skills, know-how and competences, as well as the latest information technologies.
Independence
We are a Swiss-based independent asset management company with our own tailor-made IT infrastructure. Our strategies are actively managed and are aimed at creating ALPHA. Our investment decision-making process works outside of any kind of conflicts of interest; the facts and figures analyzed translate directly into your preferred investment strategy.
Expertise
If you are looking for an actively managed equity investment solution, we have the expertise. The indexation of your investments no longer deserves your attention; these strategies are outdated and have become highly risky. In contrast, our expertise results in a conservative portfolio set-up, based on the evolution of the fundamentals of the companies we invest in, top-down figures, and geopolitical and macroeconomic aspects.
Security
Our mission is to manage and grow your assets. To do so, we have selected different service providers with careful due diligence. Your agreed-upon strategy is monitored continuously on your behalf, with every tool and means available to us.
Performance
Performance achievement is at the heart of our goals. We aim at creating outperformance (Alpha), while maintaining risk within highly conservative parameters.
Our Experience and Knowledge = Your Success
Meet our Management Team: Setting the pace for innovation and performance.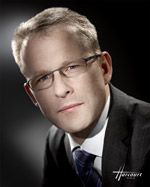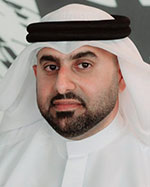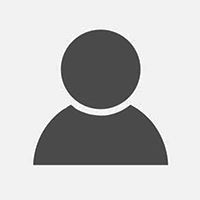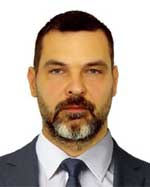 Roman SHEVKENO
Lead Developer
CHRISTOPH A. SCHMID
CEO
An elite senior banking expert with over 30 years of experience, Christoph has amassed extensive IT and banking expertise during his international career.
Visionary in terms of business, Christoph is a leader in engineering products that intersect with economic realities, synthesizing user requirements, banking needs, and IT expertise. Annual average dealing making: in excess of $1.5 billion.
Salman AL AMERI
COO
As organizational leader, Salman diffuses the company's vision from within. He brings extensive leadership experience to the role in the areas of management, decision making and problem solving, bringing his visionary, forward-looking perspective to the fore.
Osama KAMEL
Head of Sales
Osama has over 15 years of experience in wealth management and private banking, and an educational background in Business Administration and the Information of Systems.
His specialty is strategic financial planning, developing complex financial products and structuring diverse investment portfolios for UHNWIs.
Roman SHEVKENO
Lead Developer
Roman is an IT expert specializing in new technologies and development trends.
He has successfully spearheaded new complex technologies, navigating implementation of technological advances through his technical leadership and mentorship of our QA and development teams.
To ensure continuity and prosperity, the company has a number of key service providers.
Depository Banks:
ADCB, Abu Dhabi
FAB, Abu Dhabi
Mashreq, Dubai
Bank Vontobel, Zuerich
CMB Monaco
Brokers:
Barclays Bank, London
BCV, Lausanne
BNP-Paribas, Paris
JPM-Chase, London
Leonteq, Zurich
Natixis, Paris,
Société Générale, Paris
ZKB, Zurich
3rd Service Providers
Capex (Forex)
AlTamimi, Real Estate (rent, relocations)
Charles Monat Associates Ltd (Life Insurance)