81 % of all investors say to have access to very valuable investment information! And what about you?
The pandemic has created opportunities as consumers and businesses adapt to changing circumstances. While central banks and policy makers address the impact of the economic downturn, the market has identified five areas where further disruption is likely to occur in 2021.
Access valuable data for multiple investment opportunities here (double click a button below):
Capital Growth Opportunities
Capital Income Opportunities
We leverage state of art technologies to empower the investment decision-making process. Each day, our system reviews more than
32,000 Target Price reports,
24,000 Earnings per Share (EPS) reports, and
2,900 company reports (fundamentals and outlook).
Based on this input, our system can classify the investment universe based on your investment risk profile.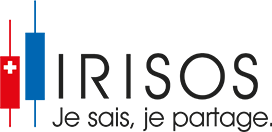 © 2019 IRISOS SA, Chemin d'Eysins 51, 1260 Nyon, Switzerland. Company is registered under CHE-431.232.198 - 786 123
IRISOS is a trademark and/or is copyright protected. The materials displayed on the IRISOS Web site, including without limitation all editorial materials, emails, informational text, photographs, illustrations, artwork and other graphic materials, and names, logos, trademarks, investment concepts, and service marks, are the property of IRISOS SA.
Asset allocation and diversification do not ensure a profit or protect against a loss. Investment suitability must be determined by each individual investor.
Market prices of securities may be affected by several types of risk, including but not limited to credit risk, interest rate risk, reinvestment risk, and liquidity risk. Investing involves risk and investors may incur a profit or loss. The full disclaimer is available here