The mode of innovative: luxury and ecological
EV: The $515 billion market opportunity
The luxury car industry has made a huge U-turn; it is approaching its own rejuvenation. The ramifications are vast. The growing investment commitments in vehicle electrification is an opportunity not to miss out. Here is a view that could be interest to you – Enjoy listening.
Episode #4
November 19, 2021 | The luxury car industry goes green
When it comes to the energy transition for luxury car companies, the ramifications for this high-technology but slow-moving sub-sector are vast. Looming zero-carbon mandates require, with some urgency, the implementation of massive EV-related investments. This capital employment will create new ecosystems which are interest to investors. Here is what we can expect.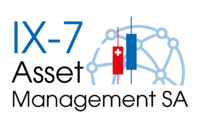 © 2019 IX-7 Asset Management SA, Chemin d'Eysins 51, 1260 Nyon, Switzerland. Company is registered under CHE-113.508.834
IX-7 Asset Management SA is a trademark and/or is copyright protected. The materials displayed on the IX-7 Asset Management SA Web site, including without limitation all editorial materials, emails, informational text, photographs, illustrations, artwork and other graphic materials, and names, logos, trademarks, investment concepts, and service marks, are the property of IX-7 Asset Management SA.
Asset allocation and diversification do not ensure a profit or protect against a loss. Investment suitability must be determined by each individual investor.
Market prices of securities may be affected by several types of risk, including but not limited to credit risk, interest rate risk, reinvestment risk, and liquidity risk. Investing involves risk and investors may incur a profit or loss. The full disclaimer is available here